Largest Selection of Round and Square AB and Specialty drills!
Specializing in AB and Crystal drills for Diamond Painting


Welcome to Diamond Painting Drills
Whether you are new to diamond painting or a diamond painting master, chances are you have become addicted to this incredible hobby. Do you need replacement drills for your diamond painting? Most diamond paintings have a color code listing a standardized DMC number. We carry all 447 DMC colors in both round and square varieties. When you are ready to add extra sparkle and shine to your diamond painting, we carry an extensive assortment of AB drills, metallic, crystal and even glow in the dark options. Adding special touches to any diamond painting is a great way to make it your own.
Take your time and browse through our huge selection of Specialty Drills to enhance your diamond painting. Click the category picture below to begin exploring the many options or choose a link in the footer for more specific options. If you don't see something you are looking for, please use the contact form and we will get back to you quickly.
Crystal and
Metallic Drills
What are Specialty Drills? (AB, Crystal, Metallic)
Specialty Drills can be used in any diamond painting to enhance the image with extra sparkle. AB drills will add an iridescent shimmer where as a crystal drill will add more of a refractive shine like a rhinestone. There are also metallic drills with a chrome like finish in various colors and drills that glow in the dark. Specialty drills allow you to truly elevate your diamond painting to the next level in a way that speaks to you.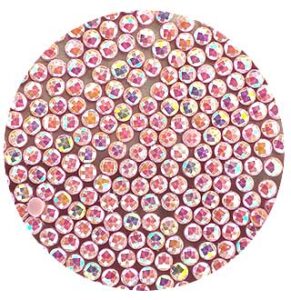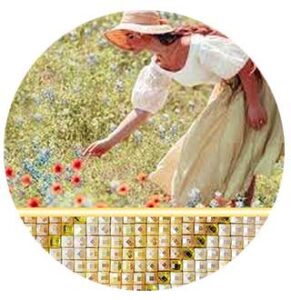 How do I know what to choose?
There is no right or wrong! In the picture to the left you could enhance the flowers. Add AB highlights in her skirt or change out the blouse. You might want to keep it simple and add a small outline on her hat. Or why not do a random sampling in the field. The options are endless.
Which color should I use?
We make it pretty simple. All of our AB and crystal drills have corresponding DMC numbers like what you find listed on your diamond painting. Sometimes there may not be an exact match and that is ok too. Simply find a color that is close, there are a number of substitution websites available. This is especially important with crystal, flame or glow in the dark drills as the color options are limited. Just remember, this is your diamond painting and you are allowed to push the boundaries.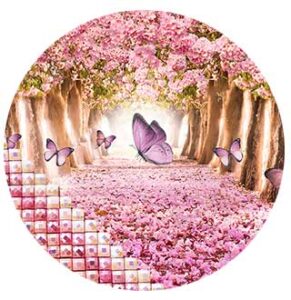 I received my drills very fast and in excellent condition. They were packed so beautifully and I loved the entire experience. I will be buying again as soon as my next diamond painting arrives. Thank you for the amazing customer service and excellent product!

I absolutely love these drills from DiamondPaintingDrills! I personalize all my canvases and these drills makes them even more beautiful and special. I have them in both square and round in the jars. I've purchased the fall, yellow and pink colors, along with the glow in the dark drills in multiple colors. I can't imagine working on a canvas without these drills!! Thank you so much Alissa!! I love your shop!!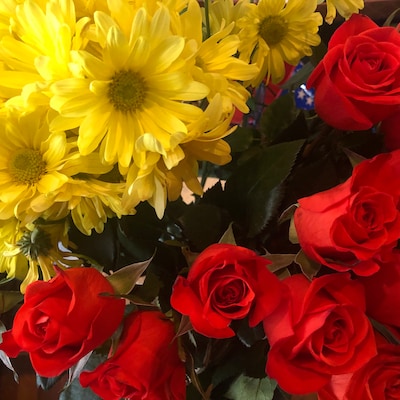 This is exactly what I have been looking for and couldn't find it anywhere. You are a lifesaver. It is exactly as described combined with fast shipping — thank you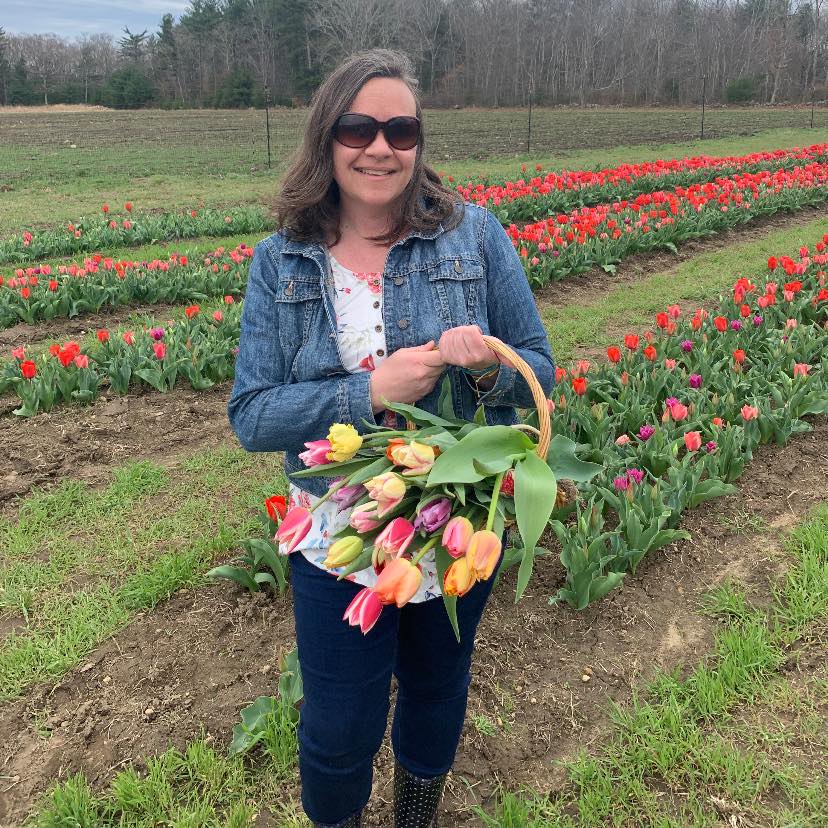 Ships from the USA
We are based in CT with all items In Stock ready to ship

Giant Selection
So many drills - and we are constantly adding more!

Great Offers
Real sales with new items featured every month

Secure Payments
Your payment information is never stored.